Did River Valleys Encourage Political Complexity?
Complex societies were typically situated near river valleys. The valleys acted as transport vessels for building materials, suppliers of clean running water, which you don't have to transport far distances if societies were situated close, and lastly
River valleys acted as transport vessels for building materials, suppliers of clean running water, which you didin't have to transport far distances if societies were situated close, and lastly, they provided seclusion from neighboring societies or enemies.
Reasons to Live By a River Valley
Farming
The first occupants of Mesopotamia were farmers who could only survive with irrigation because rainfall is insufficient for crops to survive. Therefore, living by a river or channel allowed for a continuous and renewable natural resource, with the exception of droughts or enormous climatic shifts.
Agriculture usually took place near a water resource, so although Mesopotamia lacked many other resources, they were rich in water, therefore allowing farmers to effectively sustain their small villages and stay settled.
Resources for Building
During the Uruk period, ziggurats, or mud brick temples or pyramids, required an enormous amount of resources and labor. Building materials (wood and stone) were often shipped via waterway, so rulers were inclined to build structures close to access ports or points for unloading.
Mudbricks
The ziggurats in Mesopotamia were built using mudbricks; a mixture of clay, mud, sand, and water mixed with a binding material such as rice husks or straw. Mudbricks were essential to building the palaces and temples in order to house the gods, so it was imperative to be close to the materials in order to make this happen.
Mesopotamia Was Very Resource Poor
Since Mesopotamia was resource poor, they relied on Sumerian cities for resources such as obsidian, metal ores, and other raw materials.
River Valleys Encourage Political Complexity and Trading
Very little is actually known about political complexity, especially if we consider the Uruk Period.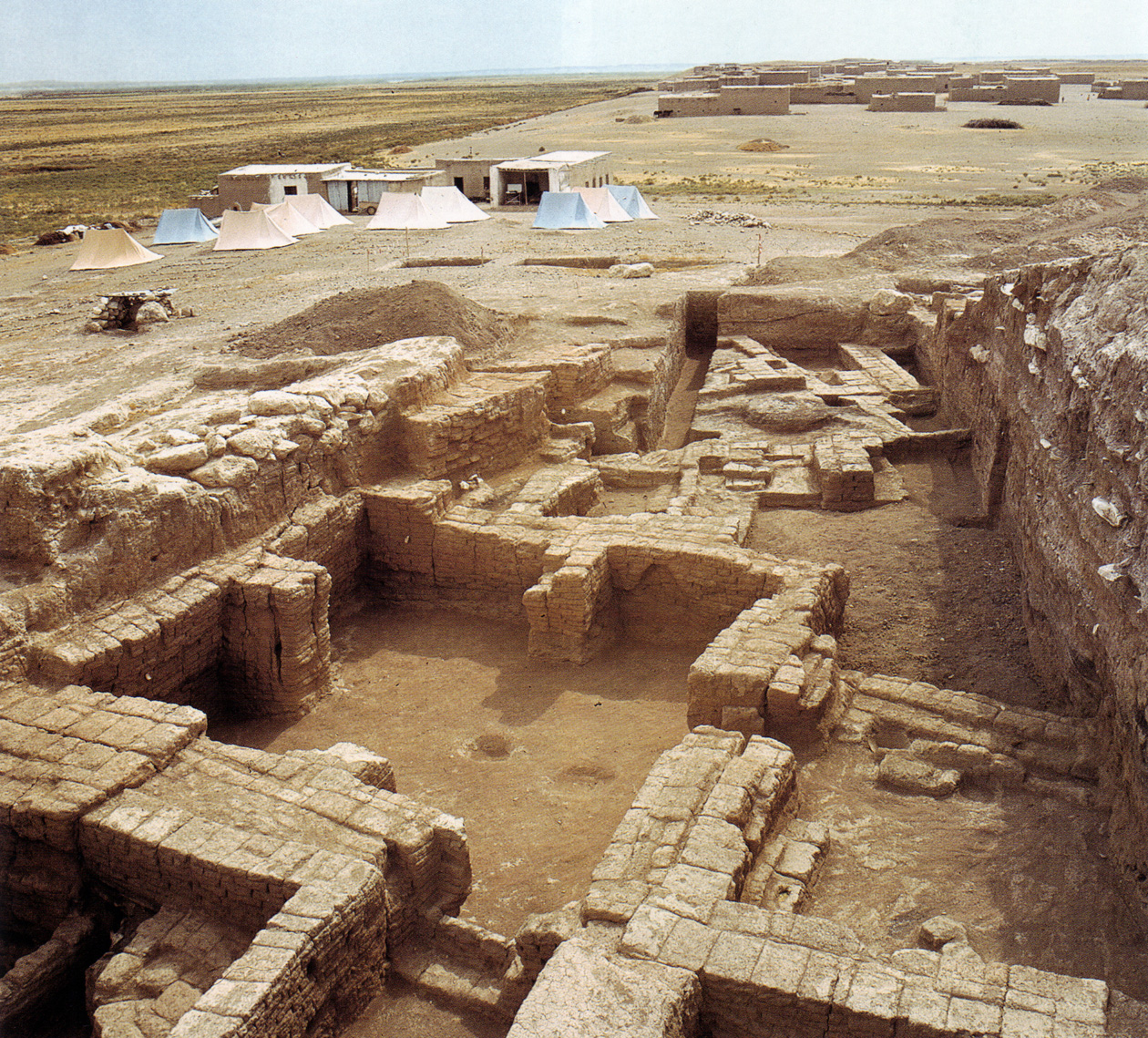 Archaeological evidence from Habuba Kabira presents some interesting factors to the river valley political complexity correlation. Storage vessels found that would have held oil and grains were not made of Sumerian pottery. Second, there are almost no farming implements at the site. What does this mean?
It means that inhabitants were purchasing their food from neighboring cities, thus, Habuba Kabira was mostly inhabited by Sumerians who were not interested in colonizing the territory, but rather using their river access to transport valuable resources south.
Consequently, it has been argued that Mesopotamian cities sought resources from Sumerian cities, therefore building their politically complex societies nearest the river valley would have allowed for more efficient trading with outsiders.
Also, kings were responsible for caring for the land, the temple, and the people, and since the gods owned all the land in Sumeria, kings assured that the gods were housed, well-fed, clothed, and properly served. Where did the resources come to combat these issues? The river.
Why?
The boundaries of political organizations often coincided with major river valleys. Furthermore, the political stability of the agricultural chiefdoms depended on their location and ability to produce and supply the society with a subsistence structure.
© All pictures are in the public domain.
Also check out:
Was Behavior Enough to Give Modern Humans an Evolutionary Edge?
Anthropology Study: Scales of Society and Religious Specialists Found There
Anthropology Study: Unbalanced Kinship In The Kohistini Community in Thull
Anthropology Study: Do You Believe In The Unseen World?
Anthropology Study: The Road to Thull
Anthropology Study: What Three Things Do You Think Makes Someone An Adult?
5 comments